Locksmith Company Serving The Greater Houston Area
Guardian Safe & Lock is a leading service provider in the locksmith and security industry in the greater Houston area. Guardian began in August of 2010, when founder Uriah Ortiz, combined his remaining $300 in his savings with his vision of one day becoming the leader in Locksmith Security Services in the United States. His primary focus from the beginning was and still is, to grow a company that delivers innovative products at competitive prices with excellent customer service.
Our security technicians are held to high standards and incorporate continuous training in the latest technologies of Automotive, Commercial, Residential, and Safe work. In accordance with the Texas Department of Public Safety our technicians undergo an extensive background check to provide you peace of mind that you have a professional trustworthy technician working for you. Our technicians are courteous, knowledgeable and ready to provide solutions for your security needs. We intend on remaining a reputable company that you can trust now & for generations to come.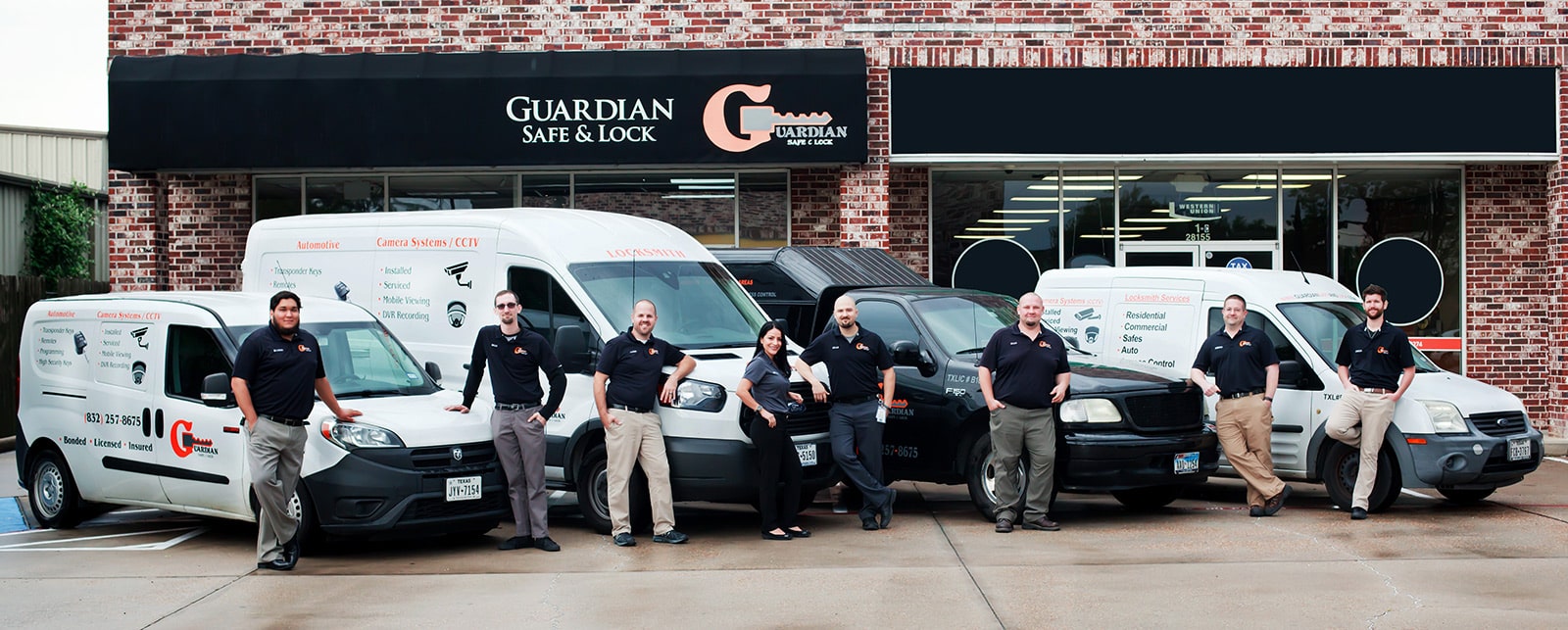 Guardian Safe & Lock is a full service, insured, bonded, and licensed (TX Lic# B16642) locksmith company serving the Greater Houston Area. Some of our affiliations include; NFIB, ALOA, Texas Locksmith Association, Allegion, SAVTA, US Law Shield, NASTF, and the Tomball Chamber of Commerce.
Our Affiliations
Our Vision
Continue to GROW & REVOLUTIONIZE the Security Industry by Creating a Work Environment that Promotes Personal Growth & EMBRACES All CHALLENGES.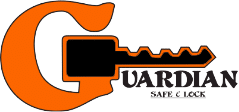 Our Mission
It is our Mission to become the Leading Provider of locksmith security services in the United States, by providing Unmatched Customer Service and Unrivaled Security Expertise and Solutions to our customers. We will continue to set a new standard in the industry, by Retaining, Recruiting, and Nurturing the security industry's most qualified and respected security experts. Creativity and Innovation will be encouraged thru communication with our Employees, Partners, and Customers; thus, insuring that we are the Best in our field to which others Strive to Emulate.
Mobile Units
Guardian Safe & Lock has multiple mobile units that are available to provide on location locksmith services for you. Our vans are clean, organized and equipped with the most accurate code cutting and key duplication equipment in the industry. Our service vehicles are fully stocked with products from commercial hardware to minor residential security products. You will be amazed with the service you receive from our mobile technicians.