Physical Security Systems
Guardian Safe & Lock provides a multitude of access control system solutions, ranging anywhere from a simple standalone door access control systems or a complex multi-facility access control systems with keypad door entry and proximity badge readers. We offer our customers access control systems that are tailored to their home or businesses specific needs. Our technicians are trained and experienced to ask the right questions to assist you in identifying your unique needs when building your access control system.
We Sell, Install, and Maintain Access Control Systems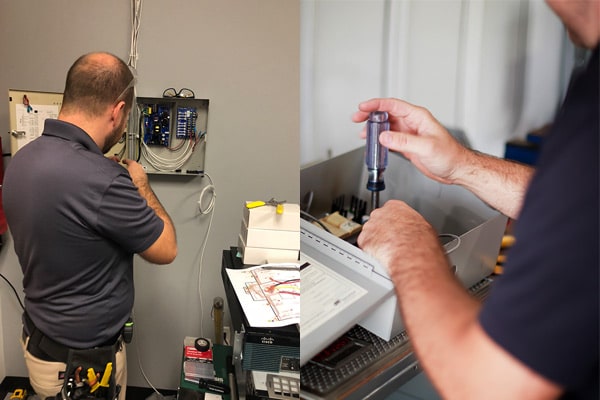 Door Access Control Keypads
Electronic Deadbolts
Proximity Cards and Key Fobs
Magnetic Lock Systems (Maglocks)
Access Control System Software
Bluetooth and WiFi Wireless Lock Systems
Electrified Strikes
Standalone Buzz-In Systems
Video and Audio Intercom Systems
The use of keypads and proximity cards has grown exponentially over the past few years. Access control systems are becoming more advanced and the features are becoming incredibly useful for business owners of all sizes. Whether you have a small retail store that requires a standalone access control system with keypad door entry or a multi-door office building that requires a more advanced biometric fingerprint access control system Guardian Safe & Lock has you covered. Contact Guardian Safe & Lock and get your free quote today!!