Quality Security Safes
Whether you need to buy a safe, or a safe locksmith to troubleshoot or repair an existing unit, Guardian Safe & Lock is the locksmith for safes to call. We have a variety of high-security safes for sale, and our well-trained security safe locksmiths also provide other related services for the greater Houston area. We provide quality security safes at bargain prices and stock popular brand names such as Hayman, Gardall, American Security, and Hollon Safes.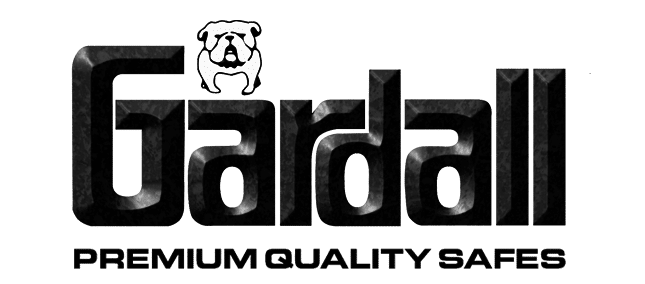 We stock and service all types of safes including:
Not only do we sell safes, but we also offer delivery and bolt-down services for your Houston safes.
Gun Safes
At Guardian Safe & Lock, we carry a wide variety of the best gun safe models. One of the many models we offer will meet all your firearm and ammunition storage needs. All of our gun safes come with protection from burglary and fire and can stock anywhere from one to sixty-four guns. This lets you grow your collection while protecting your weapons and other valuables by combining the features of a burglary safe and a fire safe. Some of our gun safes are equipped with re-locking pins and hardened steel plates to protect your assets from attempts to break-in. Let our Houston gun safe experts help you choose the right safe for you.
Fire Rated Security Safes
As a quick note to any of our readers, there is no such thing as a fully "fireproof safe". What most people mean when they ask for a fireproof safe is a fire-resistant safe. When deciding on a fire-resistant safe, it is important to be aware of the safes fire rating. Tests for fire ratings are performed by the independent testing facilities of the Underwriters Laboratory (UL). These ratings provide the customer with the best fire protection level the security safe has to offer. These tests subject the safe to a flame temperature of up to 1,850 degrees Fahrenheit for a set exposure duration, all the while holding an internal temperature of no greater than 350 degrees Fahrenheit. After passing such tests the safe is then awarded a certificate ranging from 30 minutes to 2 hours of fire protection.
Burglary Rated Safes
Burglary safes are usually made of solid steel plates or a combination of solid steel and composite fill material such as concrete. These near burglar-proof safe models are divided into categories based on the level of protection delivered and the testing endured. Some of the ratings are as follows, B-Rating, RSC, TL-15, TL-30, and TL-30×6. Each of these types of burglary safes has its own unique set of standards and is tested by Underwriters Laboratories (UL).
Depository Safes
Depository Safes are a type of business safe in Houston designed to provide fast deposits and storage for cash, jewelry, and other valuables. Deposits can be made through a locked door via a top-loading rotary hopper, a reverse, or a front-loading deposit door. Many of these security safes are "B" rated and lack protection against fire due to the open slots for cash deposits. Depository safes allow cash and other valuables to be deposited in the security safe without having access to what's inside.
High-Security and Jewelry Safes:
All high-security safes are held to a higher standard. Our high-security safes are designed to resist attacks while preserving your valuables, such as important documents and jewelry. These high-security safes are also burglary and fire-rated for overall protection. Since these high-security safes are built for protecting valuable items, such as jewelry, they can be referred to as jewelry safes. Most jewelry safes are rated as either TL-15, TL-30, or TL-30×6. Before each safe can be rated, they all have to pass the standardized testing by Underwriters Laboratories.
Wall Safes and Floor Safes
Another popular type of security safe is a wall safe or floor safe. These types of safes can be hidden in the wall or the concrete floor of your home or business. When you want to keep your security safe hidden and out of sight, there's not a better choice than a floor safe or wall safe. These safes usually come with some sort of fire and burglary rating as well.
Servicing Security Safes
We offer a wide variety of security safe services which include:
Open or drill locked security safes
Swap manual dial to an electronic keypad
Change safe combination
Repair damaged security safes
Bolt down security safes
Delivering or relocating safes
Gain Entry Into Locked Safes
Our safe locksmiths are highly experienced and trained to combat any residential and commercial safe they may come across. There are several different ways to attack a locked safe. Whether it is a manual combination dial or electronic keypad entry, our safe technicians know the correct drill points to the corresponding safe. Once our safe locksmith opens the safe, our trained safe technicians will patch and repair your safe as if it were brand new.
Safe Delivering and Anchor Bolt Down
We can bring the safe to you and bolt it down to the floor of your home or business. Our Houston Locksmith and safe technicians use concrete anchors to bolt your safe to the floor. By bolting down your safe you add up to 2,500 pounds of weight to the safe. When your safe is bolted down, it gives you peace of mind whenever you are away from your security safe for any length of time.